Boarding point: La Ménitré
Information : 02 41 57 37 55

What's on

Do not miss out
Loire Odyssee guided tours (French)
Toussaint Holidays
At 16:00, from Wednesday to Saturday, a guide will give you up Loire Odyssee secrets.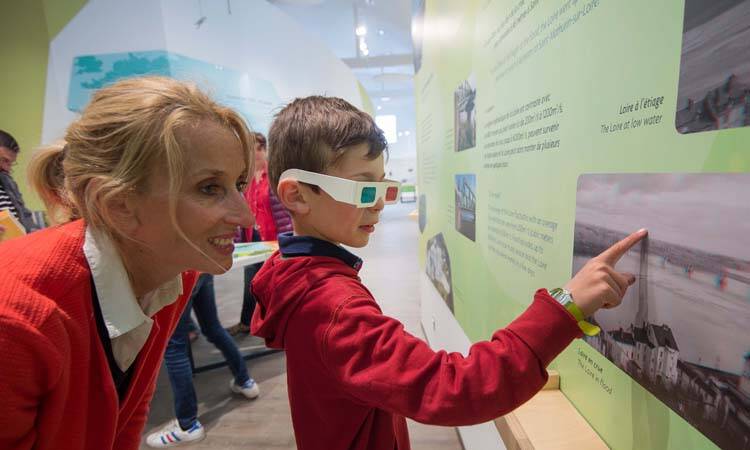 Visit the Loire Odyssée centre
Located in Saint-Mathurin-sur-Loire, on the riverside, the Loire Odyssée centre presents a playful and teaching place where everybody can discover and learn more about the Loire.
Opening times :
July - August:
Tuesday to Sunday 9:30 - 12:30 and 14:00 - 18:30
April,May, June, Septembrer:
Tuesday to Sunday 10:00 - 12:30 and 14:00 - 18:00
October to March:
Wednesday to saturday 14:00 - 17:30
Annual closure during Christmas period (22nd December to 6th January)
Welcome !
Located in Saint-Mathurin-sur-Loire, between Angers and Saumur, Loire Odyssée gives up all the secrets about the greatest river in France.
Ideally situated on the "Loire à vélo" route, Loire Odyssée shows you the fauna and flora from Loire riversides.
Thanks to its exhibition site, you will discover the development of the river and its relationship with the man since centuries, from its transformation to its protection.
Enjoy a cruise on the Loire river on board the Loire de Lumière ship to watch the great "Levée d'Anjou", hillsides from which comes from famous Anjou wines and also the landscapes still preseserved of the wild Loire.
To go further, explore and discover the riverside thanks to outdoors activities organized by Loire Odyssée.
Between discoveries and playful adventures, as a family or with friends, everybody will learn about issues protection of the Loire riversides environment.
---